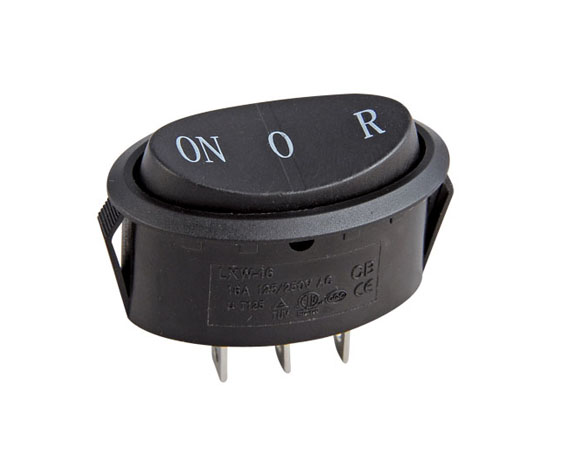 Ship switch is a switch that connects and disconnects electrical circuits by alternately pressing the two ends of the operation button like seesaw. It is mostly used to turn on and off the main power supply of the equipment. Because the action of the operation button looks like it's rocking up and down, it's taken from the English word "Rock" which means "rocking", and called it Rocker Switch.
Ship type switch is also called warping switch. Its structure is the same as the button switch except that the knob handle is changed into ship type. Ship type switches are often used as power switches of electronic equipment. Their contacts are divided into single-pole single-throw and double-pole double-throw. Some switches also have indicator lights.
Ship switches are used in water dispensers, treadmills, computer speakers, battery cars, motorcycles, ion TV sets, coffee pots, row plugs, massage machines, etc., mainly for household appliances.
For the specific application of waterproof ship switch, it is restricted by many factors, such as installation method and product installation direction, air flow, pressure difference acting on product, strength of fluid rebound and working voltage, etc. Even if the Arcolectric waterproof ship-type switch with excellent sealing performance achieves the leading level of sealing technology, it also means that the switch is completely sealed, and it also needs to prevent the invasion of corrosive gases or substances.